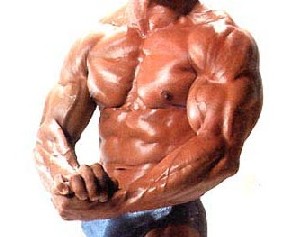 Home of Real Hardcore Natural Bodybuilding
FREE Natural Bodybuilding ebook
Learn The Secrets To Building
Massive Muscles Without Steroids!
Enter your first name and a valid email address
for free instant access to the muscle muscle gain ebook.

Weight Lifting Routines for Women
The ABC's of Weight Lifting Routines for Women
No matter what dress size it is that you are wearing, there's no better time than now to finally start on that weight loss program that you have always been putting off. When you are under an exercise regimen that will allow you to stay leaner and sexier, you will feel more confident about yourself.

Not only that, but there are also health factors that you need to consider which is why it is a must for you to choose a weight loss program that will suit your lifestyle and body type. If you don't want to go to undergo a weight loss program with a trainer, there are other alternatives out there.

Why not try weight lifting? For this, all you need to have is a pair of dumbbells, the time set aside for weight training and the knowledge on how a variety of weight lifting routines are done.


Busting the Myths about Weight Lifting for Women

However, when you mention the term 'strength training', the first thing that usually comes to mind is weight lifting. And this is something that a lot of women dread because they think that when they undergo weight lifting training, they will develop the muscles which male bodybuilders have.

But the truth is that men and women have different body compositions. So when you do weight lifting exercises, you will not develop those huge muscles that female bodybuilders have. Instead, you will develop a leaner, sexier body that even your closest girl friends will admire!

So what are the other myths about weight lifting that women tend to have? Here's a quick look:

- Weight training will make your muscles overly stiff.
Naturally, women who are working out would like to retain that feminine softness that the female form is associated with.

Weight training will not make you lose that, nor will it make you overly stiff. What it does is just boost your strength and allow you to stretch your muscles more.

- Weight training converts fat into muscle.
Not necessarily. When you undergo weight training, it is true that this is a good way of helping you lose fat by burning the calories through the strenuous exercises that you will do. However, the exercises themselves will not convert fat into muscle.




Benefits of Having a Weight Lifting Routine for Women

Next, let us take a look at the benefits of weight lifting routines for women. Again, it helps to know that weight lifting is a form of strength training exercises. Let's say you are doing squats, lunges or body extensions while carrying a pair of dumbbells on both of your arms.

When you do these exercises, your strength will slowly build up. As you work your way up from lifting lighter weights to heavier weights, carrying a heavier load will be easier and more effortless for you.

The health benefits of weight lifting and strength training routine for women include decreasing the risks of osteoporosis, decreasing the risks of injury and improving your overall bone health. It also helps reverse the loss of muscle which becomes a bigger risk as you age.

More importantly, strength training is a great way to tone your muscles, help you lose all that excess weight and control your body fat through the calories that you burn while you exercise. You can also opt for a professional strength training program like the one from Vince Delmonte.

As a final note, make sure to set realistic goals when you are trying to lose weight through weight lifting and strength training. With all the benefits of strength training exercises, you'll wonder why you never tried weight lifting before.


Free Natural Bodybuilder Mag

Dedicated to the hardcore natural bodybuilder. We take an in-depth look at nutrition and exercise routines. Our natural bodybuilding tips will help keep you motivated. Motivation and Discipline is the key to all success!

Also when you sign up for our free magazine, you will be automatically entered in my monthly drawing to win free natural bodybuilding supplements and other great prizes.

Click Here To Subscribe To
Free Natural Bodybuilding Magazine

© 1998-2017 RealBodybuilding.com